After careful consideration here at NHFA we have decided not to run online courses.
We understand that for some people this is their preferred study option; however in the interest of our brand and staying true to our mission of creating the industries best personal trainers we have decided against it.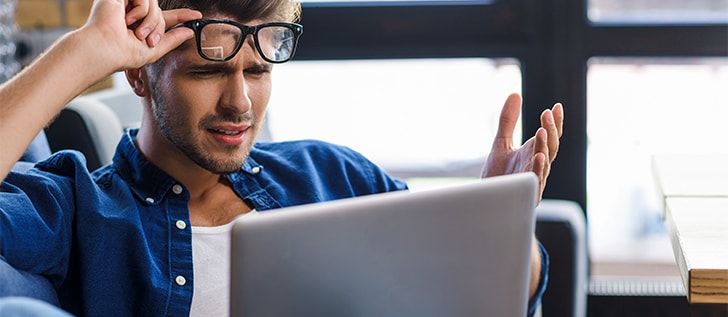 We understand that when first considering doing your personal training course that this might seem like a good option.
After researching the industry, most students have found that studying personal training online rarely gives them the best outcome.
With our students best interest at heart we have never ran online or blended courses and wont be until such time as the online structure changes and moves inline with our standards and what the industry expects.
WHY WE DO NOT RUN
ONLINE COURSES:
Completion rates of online students completing fitness courses are well below 10%.

Gym and health club managers and owners want graduates that have been taught face to face by experts. The perception within the industry is that students that learn face to face have more knowledge and practical skills then those that learn online or in a blended format.

Personal training is a very personalised and hands on career – so when you are training and developing skills, it makes sense to be taught in the very best way to ensure your success – we believe that in the fitness industry, the best learning method is face to face and hands on with experienced instructors.

Inexperienced Instructors

Inexperienced trainers often teach blended courses – not the best coaches in the industry as with full face-to-face courses. If you want to be the best you need to be trained and mentored by the best.

With face to face training you'll have the opportunity to ask questions during instruction and receive the absolute most out of your course and course instructor's experience.

'Delivery Partners' & 'Referral Partners'

We do all the training ourselves by our expert team. If you see terms like 'delivery partners' or 'referral partners' it means that they have outsourced cheaper alternate options to educate you. Be wary!

Once you are finished your course with NHFA you'll be fully qualified. No need to send in videos, try and get a qualified PT to sign you off on hours or any of the other hassle that goes with online or blended courses.
Our Personal Trainer Program is a combination course consisting of both Certificate III and IV in Fitness qualifications and is simply the very best way to become a fully qualified personal trainer with face to face instruction by true experts in the fitness industry.
ENROL TODAY
FULL TIME AND PART TIME COURSES
ALL COURSES
NHFA FOUNDER & DIRECTOR
NEXT COURSE COMING SOON:
Enquire About Upcoming Courses
FULL TIME AND PART TIME COURSES